Vision Street Eye Care prides itself on providing high quality eyewear. We carry many lines of eyeglasses and feature many designers such as: Vera Bradley, Kate Spade, Oakley, Maui Jim, Guess, Helium, Ted Baker, Ducks Unlimited, Timex, Pez, Crocs, OP, Fossil, Adrienne Vittadini, Dale Earnhardt Jr, Joan Collins, Saks Fifth Avenue, and many more. Please come into our newly remodeled frame room and let us show you our selection.
Did you know that statistics prove that quality sunglasses that provide good UV protection can help prevent Cataracts and Macular Degeneration? This is why we offer our patients Maui Jim and Oakley sunglasses. Their lens technology is the best in the industry at protecting your eyes, and they are stylish too!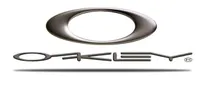 We feature HOYA Optical labs as our provider for the lenses in your glasses. We partner with HOYA because they are committed to providing the latest, most innovative lens technology in the optical industry. These labs also train our staff to keep them informed of the latest in lens technology. This means our staff is very knowledgeable on product availability so they can offer you the best lens that will fit your particular needs. We won't sell you inferior products because we want you to be satisfied with your glasses.
If you are interested in learning more about eyeglass lens technology and how it can enhance your vision, there is a new tool available to help you. Click on the blue eyeglass guide above. When you get to the web page, at the top you will see a heading entitled "turning eyeglasses into my glasses". Click on the icon and begin to answer the questions. At the end you can print out your results and bring it with you to your eye exam. This will improve your experience in picking out your new eyewear because it will make suggestions on what you might need based on the answers you gave in the survey. It is a really cool tool and will also educate you on your lens options along the way.
We fit all brands of contact lenses. Our primary contact lenses are Acuvue Oaysis brands and Purevision brands. We can also fit you with specialty contact lenses such as bifocal lenses, gas permeable lenses, and keratoconnus contact lenses.
Watch a great video from Acuvue on how to insert and remove your contact lenses click on the following link: http://www.youtube.com/embed/7gSltoRSFCU