About Vision Street Eyecare
Dr. Sago Turned 60 on Sunday 11/13/16.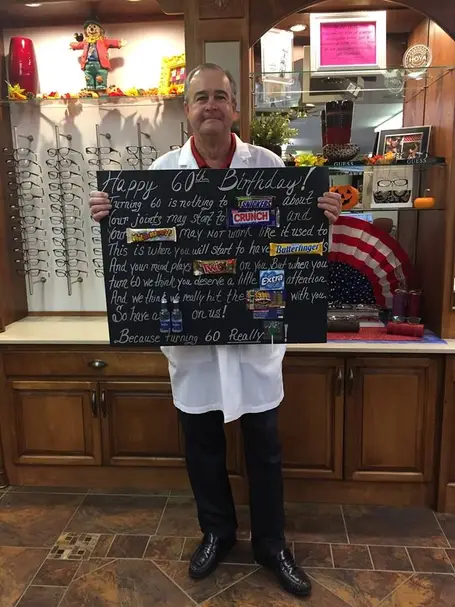 We recently re-surfaced our parking area and improved our handicap ramp to not only enhance the appearance of the office, but also to increase the functionality of the entrance of our office. We hope you like our renovations and we hope they improve your accessibility to our office.